Peakpowder is always focused on the down! Backcountry skiing or alpine touring is one of our main activities. It allows us to reach terrain that is untracked and can take us to places around the world where there are no ski lifts or cable cars. Skinning up opens our horizons! We discover amazing scenery, different cultures, and best of all, great ski lines. The heart and soul of Peakpowder lie in freeride and steep skiing. Our choice of ski lines and itineraries reflects this, even when we are in the backcountry. Join us on a backcountry skiing adventure! Whether it be for one day or an exciting 2 week trip, you can be certain that you'll have a smile on your face, knowing that you skied great snow and challenging lines.
Snow and weather conditions are subtle and ever changing. Our team of IFMGA mountain guides choose their itineraries based on the conditions at the time of your visit. Peakpowder guides are on the snow, skiing in the mountains all winter long. They know their stuff, and they have the final say about where and what you will ski!
Peakpowder provides a ski safety pack per person including an avalanche beacon, harness, probe pole and shovel. We limit our groups to a maximum of 4 skiers per IFMGA guide.
Private IFMGA guide instruction:
1 – 4 participants
450 EUR full day private guide instruction within the Chamonix valley
starting from 500 EUR full day private guide instruction outside the Chamonix valley (price depends on destination)
If you do not see the itinerary you are looking for in "destinations", please contact us so that we can put together a bespoke itinerary.
Destinations :
CHAMONIX MONT BLANC, FRANCE
The Chamonix Mont Blanc valley is a  destination that offers great snow conditions, with a huge diversity in terrain, exposures and vertical. The potential is vast and for accomplished skiers and snowboarders, ready to be challenged, there are numerous lines waiting to be explored. Backcountry skiing and ski mountaineering within the Mont Blanc range and Aiguilles Rouges range offer even more options.
Book your guide now!. Maximum 4 participants per guide.
GRAN PARADISO – VANOISE – CHAMONIX-ZERMATT
There numerous backcountry skiing options within European Alps…the list is long and possibilities are endless. If you have a destination in mind and/or are open to discovering new terrain, Peakpowder Guides can assist you in choosing the destination that is suited to your personal objectives.
Contact us now!. Maximum 4 participants per guide.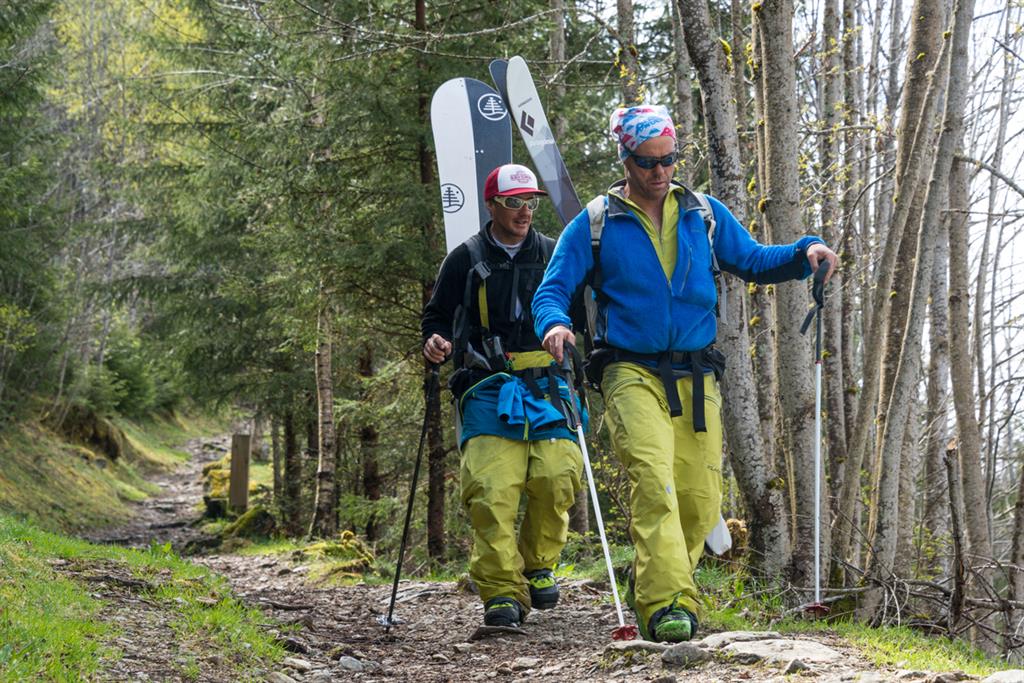 [/fusion_imageframe]