Trekking Bivouac in the Alps
Aiguilles Rouges mountain range traverse
With our partner Rock Up Outdoor Experience, we explore the beautiful natural reserve of the Aiguilles Rouges mountain range.
D1: Starting from the historical village of Le Tour, we trek to the summit of  Aiguillette des Posettes,  then climb down to the village of Vallorcine. Overnight at the  Résidence & Spa du Mont Blanc*****.
D2: Trekking through the hamlet of Les Granges to reach the Bérard valley with its beautiful mountain flora and fauna. We hike over the Salenton pass to reach our bivouac location for a unique overnight experience in the alpine pastures of  Salenton. The bivouac is set-up with the helps of porters.
D3: We continue our trek with the climb of the Brévent pass, using the Arlevé bridge, to finally reach Chamonix via hiking trails that offer a spectacular view of the whole Mont Blanc mountain range.
This get-away offers a true change of scenery and a taste of adventure!
Trekking on exposed trails, rocky and technical terrain – geared to confident trekkers
800m -1000m positive uphill per day, 6-8 hours of hiking
Guided by a professionally qualified IFMGA high mountain guide, fluent in French and English
Trekking & mountaineering: discover the Alps
A get-away that combines trekking and mountaineering, and gives us the opportunity to discover the vast potential of the Alps!  Following in the footsteps of great mountaineers such as Patrick Berhault, Walter Bonatti, Ricardo Cassin, René Desmaison, and many more mountain men that opened numerous routes to the summits of these majestic summits.  The choice of the itineraries depends on your objectives and your technical ability level. Accommodation is provided in simple yet comfortable lodges, charming mountain huts and hostels, and in certain cases, bivouac set-up. Adventure awaits you!
Fill in the mountaineering evaluation form
Trips are built around you, based on your availability with a maximum of 1- 2 participants per guide, depending on route choices
Private IFMGA mountain guide instruction by French and English speaking guide
Express Trek – without mountain hut
A non-stop, express adventure! This is a traverse of the Aiguilles Rouges mountain range, mixing trekking and mountaineering.
With a 3 am alpine start from the hamlet of Le Buet, the goal is the start the traverse via the Col de Bérard, Col des Crochues, Col de la Glière and Col Cornu mountain passes to finish at the Brévent and tackle the descent to Chamonix town via Bellachat. If you are looking for a personal challenge, this is it
Great physical shape, motivation and a good attitude are the keys to a successful traverse!
Professional IFMGA mountain guide instruction with a French and English speaking guide
Rate: 450 € with a maximum of 2 participants per IFMGA guide
Canadian Rockies: Banff, Kootenay & Yoho
The fun begins in Calgary, Alberta, home of the Calgary Stampede and the heart of Canadian Cow Boy country. From here, we head into the heart of the Canadian Rocky Mountains to discover the national parcs of  Banff, Kootenay and Yoho, all sitting on the border between Alberta and British Columbia, with numerous mountain summits sitting at altitudes between 3000m – 4000m. The exact choices of routes that will be climbing during this trip depends on your technical climbing ability and level of physical fitness. Each ascent requires multiple days to access the summits and overnight accommodation is a mix of huts and tents. Banff marks the end of our trip, with its enjoyable thermal baths.
We recommend trips from mid June through to end of September.
Fill in the mountaineering evaluation form
Trip length is a minimum of 7 days  with a maximum of 2 participants per IFMGA mountain guide
IFMGA guide instruction for the whole trip with an English and French speaking guide
Photo Mountaineering Master Class with professional photographer and mountain guide Fred BERNARD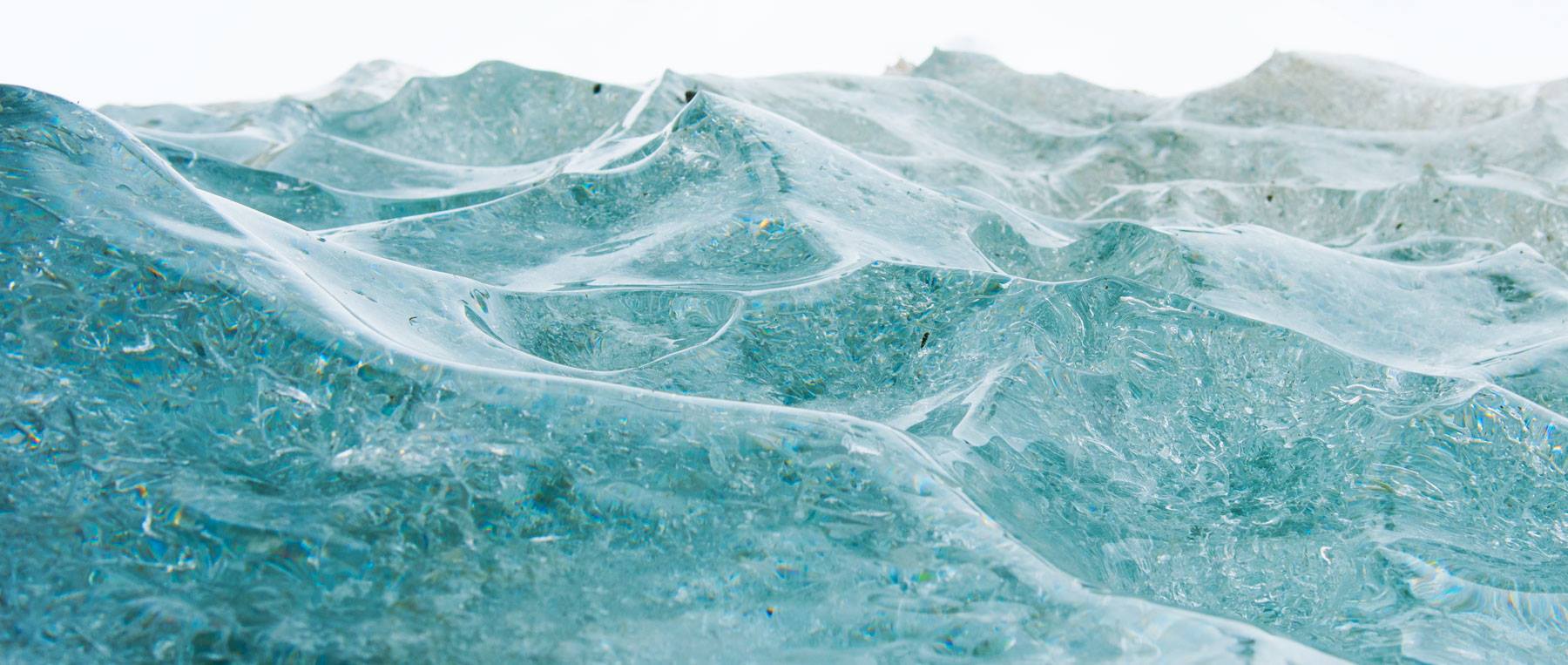 Theme: Ice & Light
Fred Bernard, professional IFMGA mountain guide and photographer, shares his knowledge and experience with you in this incredible photo trip.
A total immersion within a universe filled with magic and energy. The raw material is stunning  and offers a richness for photography.  This 5 day trip takes you to various glaciers within the Alps and allows you to discover the depth and diversity of this hostile environment. The trip is possible on skis as a backcountry touring adventure or alternatively by foot, mixing trekking with mountaineering, to reach unique locations.
The choice of the terrain is made based on the technical experience of the participants. Please fill in the Peakpowder ski or mountaineering evaluation form.
A maximum of 4 participants per guide, depending on the exact program.